Hi,
I have an HTML file marked for translation, I just discovered from latest received Github PR that the src attribute from aniframe tag is emptied in the translated final files.
The source file is here https ://github.com/geokrety/geokrety-website/blob/17ce9e7fa7b3532b96294e29eb4600fe805db765/website/app-templates/smarty/help-pages/en/help.html#L110-L114
The string to translate should be just above that one](Crowdin).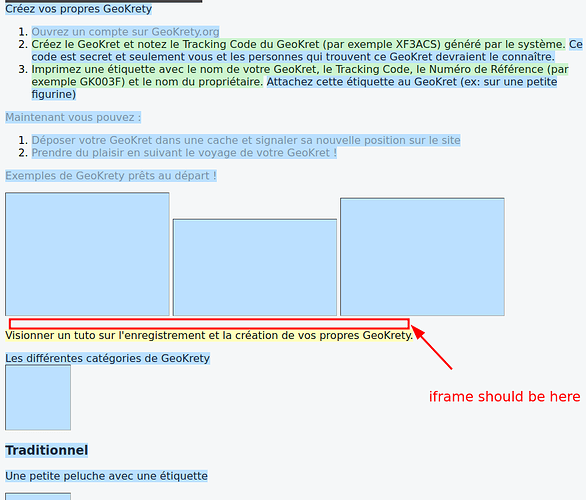 When I switch the editor to normal view I'm able to find using the filter the iframe src https ://crowdin.com/translate/geokrety/107/en-fr?filter=basic&value=0#q=46331 reference.
I think it has worked well before, as the iframe tag was in all the translated file until that PR. i don't know when it broke. Last time I received a translation PR was on May 9.
Bests
kumy
Edit: Sorry as a new user I'm not able to put more than 2 links