I am trying to build a small script that would update the translated strings for a user, because most of my users are using Docker.
They would need to download a new image to be able to get the most recent changes that have been made inside crowdin.
For that reason, the method must be public
I've looked at : crowdin download translations | Crowdin CLI
But I'm not sure that creating a scoped API-key that can only download translations (if that's possible) would be a great solution to this. Is it ?
This is the scope of the API-key that I'm thinking about exposing for use inside my script (that will be able to all Docker users)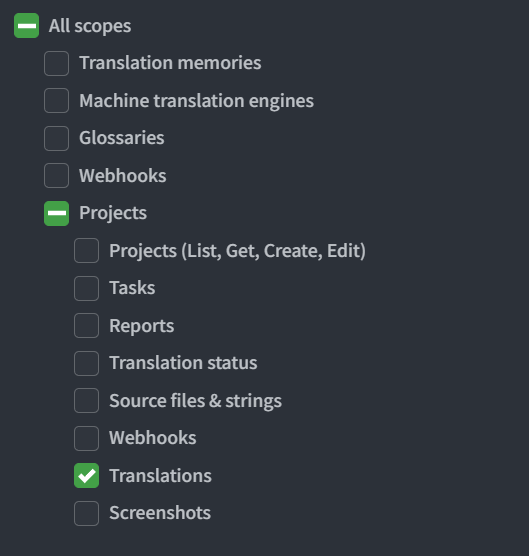 Thanks in advance for your help!