Hello!
I'm new to using crowdin and I am currently setting up my first project, so I apologize if this feature already exists and I've just missed it.
I've received several fan translations for my project and does not work with a professional team to verify the translations. As there already exists several translations for the project, I've imported them all into crowdin. And I had a thought whilst looking over the translation online editor.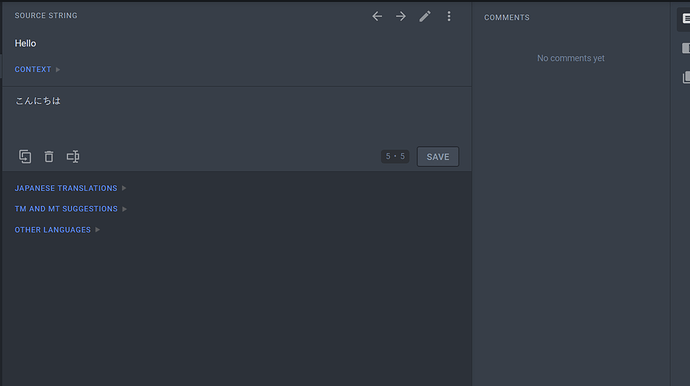 In the screenshot above, is there a possibility of getting a machine translation of the translated text(Japanese) back to the original language(English)?
If not, I think it would be a very nice addition. As it's most likely only me who is going to verify the translation and all I can really do is machine translate it back to English to get a vague idea if it's correct or not, I think it would serve as a "well enough" verification since someone more qualified isn't available.
Just sharing some thoughts, as said, apologize if this is already a feature and I've just missed it.